In early June of 2022, author Richard Skinner will walk the 268 miles of the Pennine Way from Edale, in the northern Derbyshire Peak District, north through the Yorkshire Dales and Northumberland National Park to Kirk Yetholm, just inside the Scottish border.
He has gifted this walk to the memory of Rebecca Swift, and has opened a JustGiving campaign to attract sponsorship for this immense undertaking. We plan to follow along with him on social media as he makes his way through some of the most stunning scenery in England, leaving six poems by the six winners of the #WomenPoetsPrize as tiny art-objects cached at ruins, shepherd's huts, and trig points along the way. The poem-artefacts will be recoverable by anyone intrepid enough to find them before they biodegrade.
We asked Richard why this fundraising journey was so important to him:
---
I first met Bex in the cafe at the British Library where she 'interviewed' me for a role as a reader for TLC. This was in 1999 and I had just got my first publishing contract with Faber, for The Red Dancer, my fictional biography of Mata Hari. I launched into a tirade about overhauling traditional biography, as exemplified by writers like Michael Holroyd, when she stopped me in my tracks to let me know that Michael was her stepfather. I nearly blew it, but she gracefully saved my bacon. I went on to read for TLC for a bit more than 10 years, writing hundreds of reports. It was my only source of income for a long time, so I will always be grateful for the break she gave me.
Not only that, Bex and I became close friends, travelling together to do various literature events both within the UK and abroad. After I stopped reading for TLC, we used to meet for dinner every few months, meals that were always full of laughter and very frank discussion. Becky was someone I confided in and trusted implicitly and there isn't a day that goes by when I don't think about her love of musicals and her terrible jokes.
In 2016, I walked the West Highland Way for charity after my brother-in-law and a close Goldsmiths colleague both died of cancer, raising £2.5k for cancer charities. Bex was really interested and invested in my walk because, at around that time, she climbed Ben Nevis with her partner Cosis, which was a really big deal for her. The night before Bex passed away, she and I texted each other and she jokingly said that I was going to have to do another long distance walk, this time for her. Always with the humour till the end… Amazing. I never forgot that.
Several years later, and after having done 9 or 10 more long distance walks, I've finally decided to do the big mama of them all – the Pennine Way. I'm very apprehensive about doing it because it is going to be seriously challenging. I've climbed Mont Blanc, which was extremely challenging, and the PW will be up there in terms of physical hardship and stamina. Then, remembering Bex's comment, I thought this would be the perfect opportunity to actually do a walk in her name and for charity. I wondered which charity and, of course, the Rebecca Swift Foundation seemed like the right and obvious choice.
So, all this is to say that, from 8-29th June next year, I will be walking the Pennine Way for Bex, hoping to raise money for the foundation that was set up in her name.
---
You can read Richard's account of his West Highland Way walk at his blog, where he will also document his forthcoming fundraising walk along the Pennine Way. Follow us on Instagram for photos of Richard's walk, and the creation of the poetry artefacts he will be hiding along the way. Keen walkers and geocachers, we will release map references for you to go treasure-hunting!
---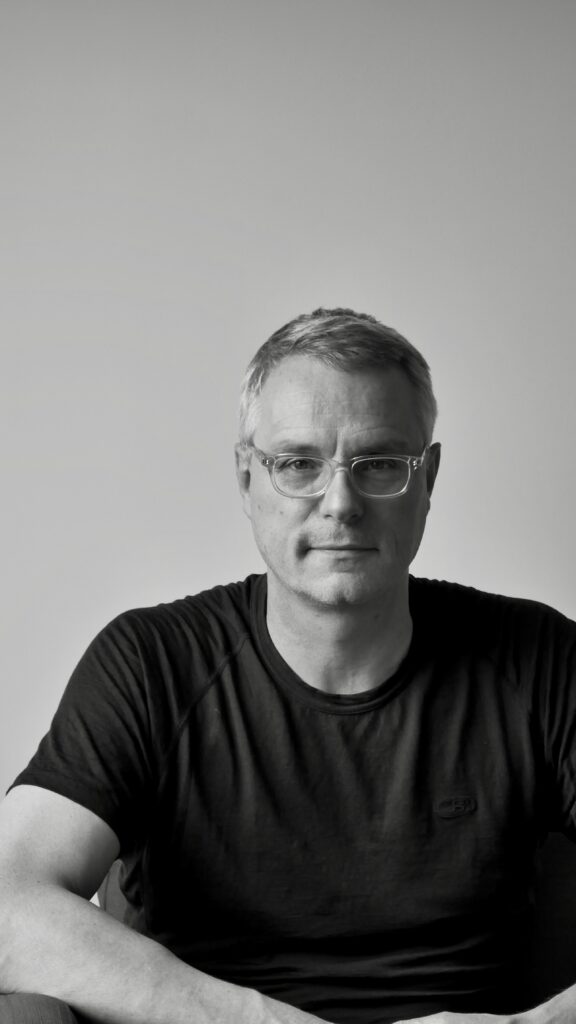 Richard Skinner is a writer working across fiction, life writing, essays, non-fiction and poetry. He has published three novels with Faber & Faber, four books of non-fiction and four books of poetry. His work has been nominated for prizes and is published in eight languages. Richard is Director of the Fiction Programme at Faber Academy, where he teaches a variety of fiction and Life Writing courses.