Nurturing the craft, creativity and wellbeing of women poets in the UK
The Rebecca Swift Foundation is a UK registered charity set up in memory of Rebecca Swift – a much-loved editor, novelist, diarist, poet, and founder and director of The Literary Consultancy from its foundation in 1996 until her early death in April 2017.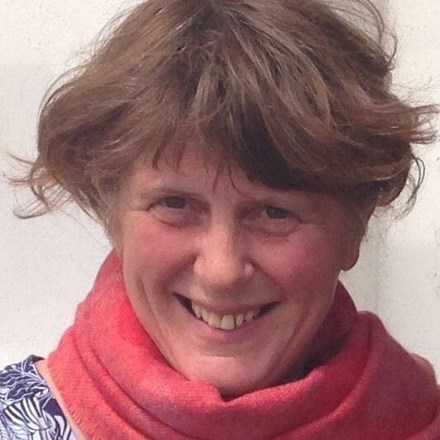 The Foundation provides support and creative professional development opportunities to women poets through the delivery of its biennial
Women Poets' Prize
. The Prize, which is free to enter, aims to maximise vital creative space for women poets within a supported environment. It combines the holistic (pastoral support and creative opportunities from performance to bookbinding) with the practical (a monetary award, digital skills training, and childcare cover), allowing the poets, and their poetry, to flourish. The Rebecca Swift Foundation relies entirely on donations to run. You can donate directly to support the Women Poets' Prize through the website
here
.
---
---
The Women Poets' Prize re-opens in 2022
Join our mailing list
For news about the Prize, our Partners, and other related opportunities:
About Rebecca Swift
Rebecca was a prolific writer, and a great lover of poetry. Her biography of Emily Dickinson, Dickinson: Poetic Lives, was published in 2011 with Hesperus Press, and she wrote poetry throughout her life. She was also a Trustee of the Maya Centre, a charity supporting vulnerable women in Islington through psychodynamic counselling, and a vocal supporter of their mental health therapy programmes which focus on enabling women to heal through learning to tell their stories.
Rebecca was always very clear that her wish for TLC, as for the Foundation, was to shift the emphasis away from 'outcomes' that focussed on publication, and instead to maximise vital creative space for poets within a supported environment, giving them the opportunity to explore their writing and develop their poetic voice and their central sense of self, as well as improving skills through the learning modules, combining the holistic with the practical and allowing the poetry, and the poets, to flourish.
About TLC
TLC was the UK's first editorial consultancy for writers, and was co-founded by Rebecca and her colleague Hannah Griffiths after they met working together at Virago Press. At the time of its inception, TLC's aim was to bridge the gap between writers, agents and publishers. Jenny Downham, Tina Seskis, Penny Pepper, Neamat Imam, Prue Leith, and Kerry Young are among the many authors it has supported to publication over the years. Now an Arts Council England National Portfolio Organisation, TLC also runs a nationwide bursary scheme for low-income and marginalised writers alongside its commercial editorial, mentoring, and events services.
TLC is now led by Aki Schilz, in line with Rebecca's wishes. Aki is the Founding Director of the Foundation, and an advocate for women, poetry, creativity, and inclusivity in the arts.