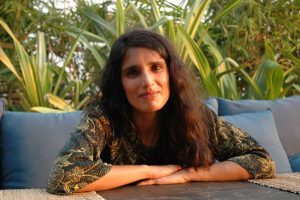 Creativity and Confidence: Reflections on Julia Cameron's The Artist's Way
By poet and resilience coach Shamshad Khan
www.shamshadkhan.co.uk
How do we find the sweet spot where we can confidently express ourselves? How can we freely create with ease and joyfulness?
My approach to creativity and building confidence has been inspired by many people and resources over more than three decades. Never the less, on being asked to recommend just one book on this subject I can unequivocally recommend The Artist's Way as one of the most impactful books I've worked with. If you have to choose just one book to investment in yourself as a writer, then I'd say: choose this.
The Artist's Way endorses my belief that creativity is a state of grace and allowing. I have learned from experience that to access creativity we are required to make a space for inspiration to be sensed and expressed through us. The Artist's Way is a guided manual for supporting this process. Creativity also requires honing our craft; for that we need to search out books on particular art forms. For writing practice we need to read, listen, watch and write. There are many wonderful resources available for this, but which I won't explore here.
The work I do as a coach specialising in resilience and as creative writing mentor includes building confidence through reflective work on self-esteem, self-limiting thoughts, mindfulness and action planning amongst other practical coaching tools.
Working with a coach one-to-one is recognised as one of the most effective ways to make change. However doing solo work, a facilitated workshop or setting up a peer support circle using The Artist's Way as a resource is a great way to support creative development.
Feeling confident in ourselves and our skills is key to being resilient. Finding that sweet spot where without hubris or misplaced self-effacement we can exist with a healthy humility and expansive assurance is linked with a state of ease and assertive connection. This true confidence allows us to appreciate and celebrate our own creations, that of others and that most beautiful source connecting all of these.
Buying my copy of The Artist's Way back in November 2004 was an acknowledgment of myself as an artist. I already had a career as a writer and performer having performed national and international gigs; had Arts Council funding; writer residencies and support from promoters and theatres to develop and tour a full length show. None-the-less signing my copy of the Artist's Contract which is part of its "basic tools" was a powerful commitment to my creative self.
Whether you are in a phase of feeling blocked or wanting to step up your creative game The Artist's Way is bound to give you an insight into who you are, why it is you are repeating certain patterns and a toolbox of ways to unpick the lock. But be under no illusion, this is not a book to just read, as with coaching, success and the magic is in the doing.
Julia Cameron covers pretty much every conceivable angle on the creative process; encouraging play and spotlighting blocks like guilt or doubt. The twelve chapters cover different stages of the journey describing the landscape, pitfalls and horizons ahead. There are morning pages: a commitment to writing three pages every day, which I've more or less kept up with; weekly artist dates: where you are encouraged to take yourself out for a mini-trip, one of my favourite provocations of the book; all a part of the artist's staple diet along with weekly activities and check ins. Be prepared for the taste of childhood sweets or the experience new pleasures.
We all need encouragement and reminders to pamper ourselves, to commit to our dreams and to focus if we are to achieve a successful well-balanced life as an artist. Cameron shares personal anecdotes and artist stories of self-sabotage, serendipity and gifts of generous support from the artist family. Of these I have a few of my own. Of how I nearly overlooked an invitation from Salt to publish my poetry collection Megalomaniac. Of endorsements and encouragement from writers like Jean Binta Breeze, Lemn Sissay and Benjamin Zephaniah. Of building up the confidence of risk taking on stage with exciting collaborations, black outs and silences that inspired even my mentors.
What do you want?
Play, creative success, recognition, appreciation, wealth, confidence? It's there for all of us; waiting between the pages of this fabulous tool box of a book.
The Artist's Way continues to inspire me as a writer. It's been wonderful to have been invited by the Rebecca Swift Foundation to share my appreciation of The Artist's Way and be reminded of this awe inspiring journey that we take as writers and artists. This book is a trusty companion for the duration. Take it along with you whatever your next creative step, and enjoy!